Main Content
"Time honored, trusted, American Made Leather & Shoe Care since 1890. Griffin has been found in grocery stores for over a century and continues to provide high quality, midwestern made products that you can be proud to use."
Private Label
Like our products enough to want to make them your own? Have a formula that needs to be packaged? Need help with creating a custom care package for your brand? We can do it all. Simply call or email today.
Select Products
Select your products from our custom formulas. Or we can create a custom formula for you.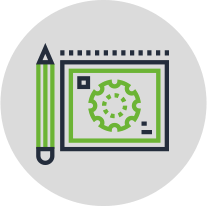 Design & Packaging
Send us your packaging or our design team can create custom packaging for your products.
Delivered
Your private labeled products are delivered directly to you door or fulfillment center.
Our History
Griffin was started in 1890 by Tony Aste in Brooklyn, New York. An avid horse race fan, Tony capitalized on the need for shoe shining at the track. Starting Griffin with just a nickel, Tony went on to revolutionize the shoe shine industry by inventing products such as liquid shine and the shoe shine box. Many of our products pay homage to his original inventions today.